EDNA L. DEEB, ESQ./E. L. D. MEDIATION AND ARBITRATION SERVICES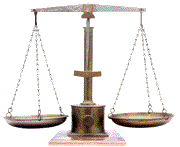 For your corporate and real estate transactions involving title, survey, environmental and lender issues, or lease and general contract review, only a seasoned attorney, Orange County/Newport Beach arbitrator, real estate broker and negotiator can help you transact your business.
Edna L. Deeb is one of the 2012 Honorees of the One OC and The Orange County Register's Spirit of Volunteerism awards for her dedicated service to Focus Orange County Feeding the Needy.
Respectful Arbitration/Beneficial Mediation

2222 Michelson Drive
Suite 222-630
Irvine, California 92612-1332
Phone: 949.650.6304
Fax: 949.650.6305
E-Mail: ELDMEDIATE@aol.com
---