EDNA L. DEEB, ESQ./E. L. D. MEDIATION SERVICES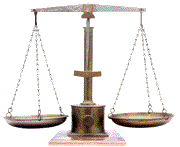 For your corporate and real estate transactions involving title, survey, environmental and lender issues, or lease and general contract review, only a seasoned attorney, real estate broker and negotiator can help you transact your business.
Respectful Arbitration/Beneficial Mediation
2222 Michelson Drive
Suite 222-630
Irvine, California 92612-1332
Phone: (949) 225-8475
Fax: (949) 675-1827
E-Mail: ELDMEDIATE@aol.com
---
You may reproduce materials available at this site for your own personal use and for non-commercial distribution. All copies must include the above copyright notice. The information you obtain at this site is not, nor is it intended to be, legal advice. You should consult an attorney for individual advice regarding your own situation.
If you send the lawyer, law firm or mediation/arbitration service an e-mail through this website service, your e-mail will not create an attorney-client relationship and will not necessarily be treated as privileged or confidential. You should not send sensitive or confidential information via this website or the e-mail service included therein. The lawyer, law firm and mediation/arbitration service to whom you are writing may not choose to accept you as a client. Moreover, as the Internet is not necessarily a secure environment, it is possible that your e-mail sent via the Internet might be intercepted and read by third parties. Thank you for your understanding and cooperation.